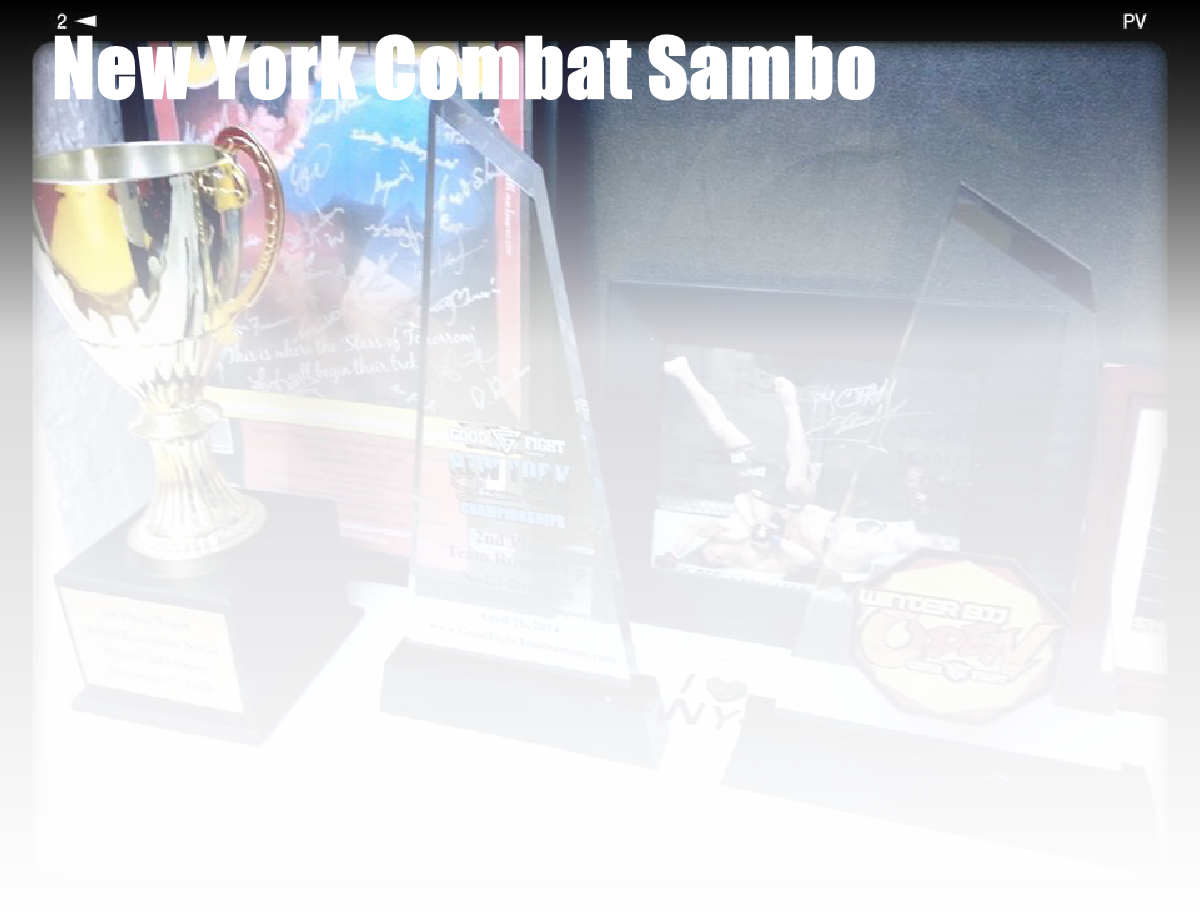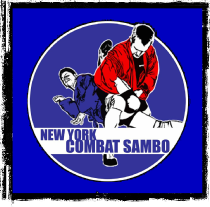 New York Combat Sambo is a division of American Sambo, LLC © 2003-2018 All rights reserved.
March 2, 2013. NYCS Team Member Larry Perna step into the cage at Asylum MMA in Atlantic City to win his MMA debut with a 1st rd victory against Al Amoroso via doctor stoppage.
February 16-17, 2013. Association of Boxing Commissions approved MMA Judge and Referee course in Levittown, Long Island. Register at www.nymmatraining.com
January 24, 2013. 10th Planet Rochester/Empire Academy's Scott Yockel guest instructs at NYCS. Scott is a Judo Brown Belt, 10th Planet Purple Belt, and a long time Sambist under Chris Herzog. Scott's accomplishments include: 2-1 MMA record, 2 time all state in judo, 2 time open national qualifier for wrestling in high school, 2 time east coast 10th planet champion, Rochester subs only champion beating Pan Am Champion Andrew Smith, and 2nd place in North American Freestyle Sambo Championships.
March 24, 2013. Jose Lopez brings home the gold at the Asylum Grappling Tournament (open division)!
*Pictured with Phil Dunlap of Asylum Fight Gym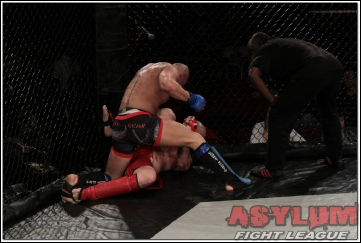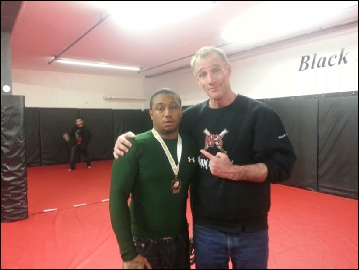 April 18, 2013. The Kyrgyzstan National Team trains at NYCS to prepare to the 2013 NAGA Worlds!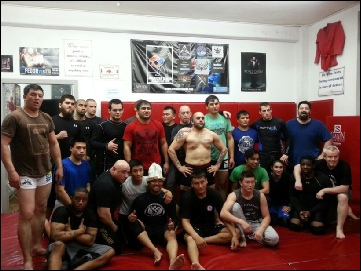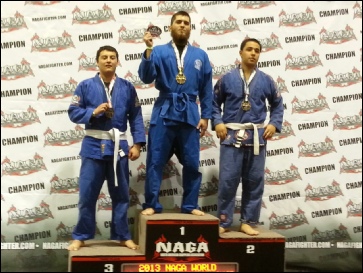 April 20, 2013. Sełmir Hadžijic, after only 3 months of training, wins teen gi white belt division and no-gi teen intermediate division (nobody his weight in beginner) at the NAGA World Championships!
His blue belt is not a "blue belt." It is just the color that matches his kurtka ;)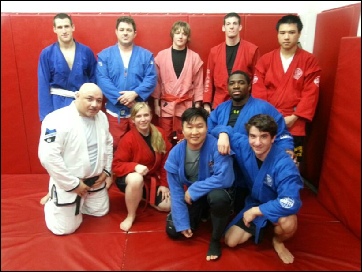 April 17, 2013. Team Renegade come to cross train with NYCS
June 15, 2013. Two hour intensive covering several classic Sambo throws and partner drills.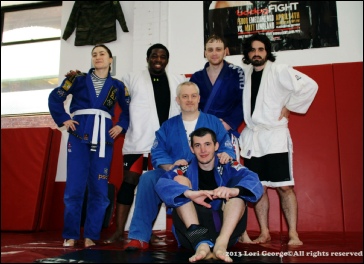 July 13, 2013. Hassan Hope, in his first IBJJF tournament, places third at the NY Open! Great job Hassan!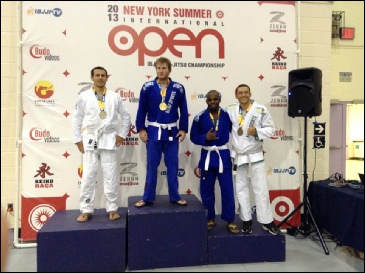 August 17, 2013. NYCS represented very well in Austin, Texas at the 10th ASA Annual North American Freestyle Sambo Championships and 2nd Annual ISWA Texas Catch Wrestling Open! Eric Schwartz brought home Gold in Catch and Silver in Sambo. Hassan Hope took home Silver in Catch and Bronze in Sambo. Great Job guys!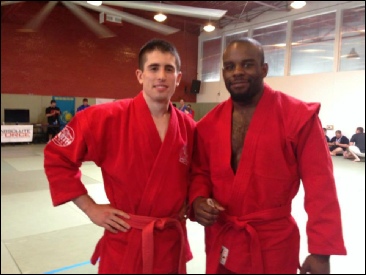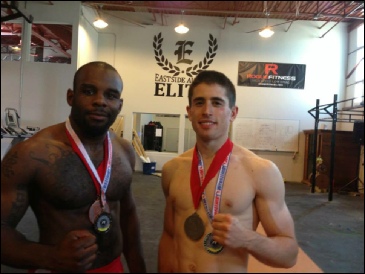 September 28, 2013. NYCS Fighters Chris Deviley and Hassan hope put all their hard work and training to the test for the first time in their amateur MMA debut at Aggressive Combat Championships 3.

Hassan lost a narrow split decision against a very game George Reis out of Jungle Gym. The bout could not be any closer and Hassan made a fantastic showing for his first time stepping into the cage!

Chris Deviley earned his first win with a second round TKO. Chris' opponent Brian Lopez came to bang, but Chris' stand up was too much. Unable to take Chris to the mat, Lopez was out-classed by Chris' striking; finally falling prey to a hand combination that put him to the canvas in round 2. This victory is extra special as Chris moved to NYC from Green Bay, Wisconsin specifically to train at NYCS and begin his fight career!

Hassan and Chris represented themselves and NYCS with Honor!

Read about and watch Chris' fight here on Fightline.com's event coverage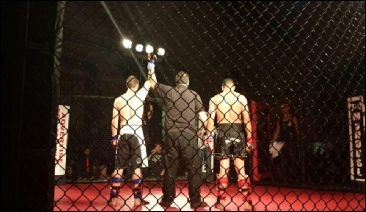 September 21, 2013
Stephen Koepfer teaches a seminar at Colorado Springs Judo Center. Here is a highlight reel!
THANKS TO OUR GENEROUS DONORS TO OUR FUNDRAISING CAMPAIGN FOR THE NEW SCHOOL!
We have not yet reached our goal! So please spread the word about our Go Fund Me drive! Still a long way to go.
TOTAL VICTORY LEVEL (Lifetime NYCS membership)
1 anonymous donor
HEEL HOOK LEVEL ($1000)
Anonymous donor
KNEEBAR LEVEL ($250)
3 anonymous donors
SHOULDER LOCK LEVEL ($100)
3 anonymous donors
Roberta Koepfer
ARMBAR LEVEL ($50)
Anonymous donor
Craig Wildfeuer
Robert Medina
Andrew Liang
Shawn Aukstakalnis
Will Lopez
Bullshido.net
Justin Porter
Duran Sheets
Warren Davis
Eric Schwatrz
Mario Campos
Max Sedykh
Chris Greener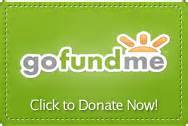 December 29, 2013
NYCS finished the year with some great successes! In addition to having a new club location, our "Reapers" racked up lots of medals!

At the December 7th Good Fight Winter BJJ Open, we took home 1 gold and 8 silver medals. We also earned a swanky cup for finishing first place as a team in the adult no-gi division. The following week, we took home 1 silver and two Bronze medals at the Grappler's Quest World Championships! Congrats to all our medal winners:
Dmitriy Stolyarov (GQ no-gi Silver novice); Thomas Doyle (GF Gold no-gi advanced, Silver purple belt gi); Anthony Pipola (GF Silver no-gi advanced & no-gi open division); Jabari Gray (GF Silver no-gi intermediate); Hassan Hope (GF Silver white belt gi, GQ Bronze white belt & no-gi beginner); Stan Rozewicz (GF Silver Beginner no-gi); Mario Campos (Silver Beginner no-gi); Kostiantyn Savuk (Silver Beginner no-gi).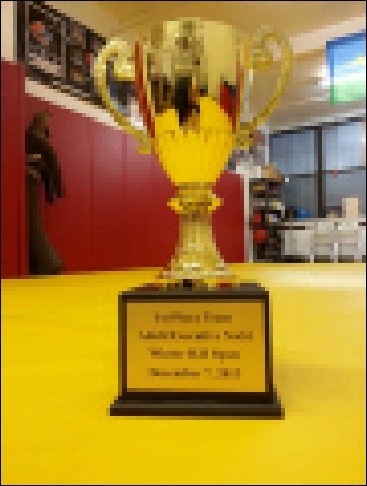 October 30, 2013
NYCS Head Coach Stephen Koepfer was interviewed by "Students of the Game" blog. Read Interview here

March 1, 2014
NYCS team members Anthony Pipola and Hassan Hope each bring home Silver Medals from the Arnold Classic International Open Sambo Championships. This was one of the largest Sambo tournaments in recent years and our team traveled to Columbus, Ohio where they repped us very well! Also a big congrats to Josh Stein who competed sambo for the first time. No medal for Josh, but he still put it all out on the mat!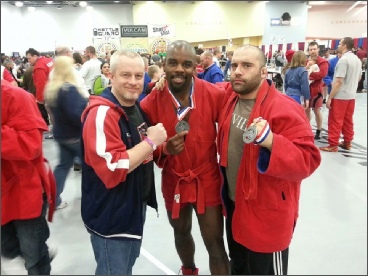 February 21, 2014
Bradley Desir earns another W with a 1st round TKO over Brian DeMura at the XFE 36 in Philadelphia!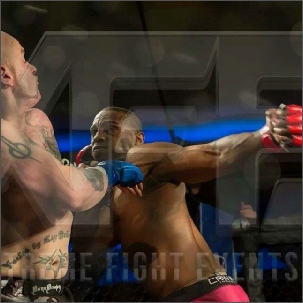 March 30, 2014
NYCS student Yanni Reyes (cross-trains at Alliance NYC) Brings home Gold in women's Blue Belt No-Gi and Bronze in Women's Blue Blet Gi from the IBJJF Chicago Open! We are so proud!
March 30, 2014
NYCS student Suky Uppal (cross-trains at American Killer Bees) brings home a Silver Medal from Grappler's Quest Beast of the East (intermediate Open Weight). Way to go for first time out at intermediate level!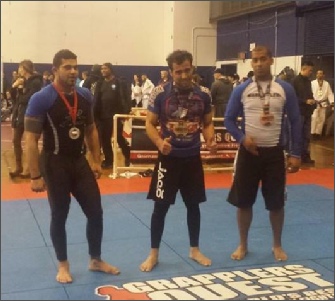 April 6, 2014
NYCS student Suky Uppal (cross-trains at American Killer Bees) brings home a Gold Medal and NYCS Team member Stan Rozewicz (Cross trains at Marcello Garcia's) brings home a Bronze from ADCC Nationals! Great job guys!!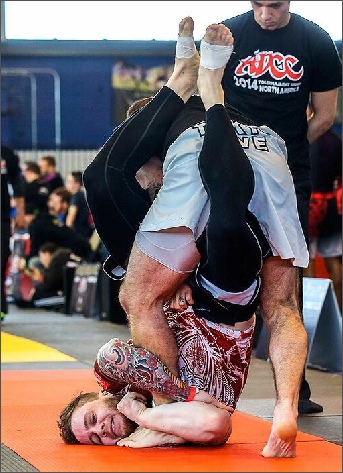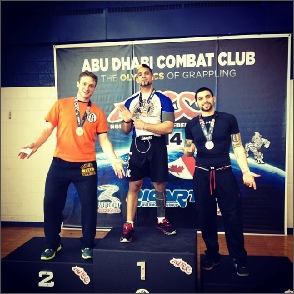 April 25, 2014
NYCS Team Member Hassan Hope wins a tough split decision at Victory MMA 5. These are the fights that make this game great. Two guys put it all on the mat. This fight was as close as it gets. Hassan Hope's opponent Brad Bateman was very game. Props to him and the crew at Asylum. I have known Phil Dunlap (Brad's coach) for years. I knew it would not be a walk in the park. I also knew that there is nothing but honor from him and his crew. It was a pleasure to compete against not only tough dudes, but good friends. That is what this game is about.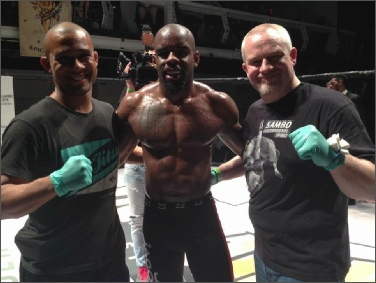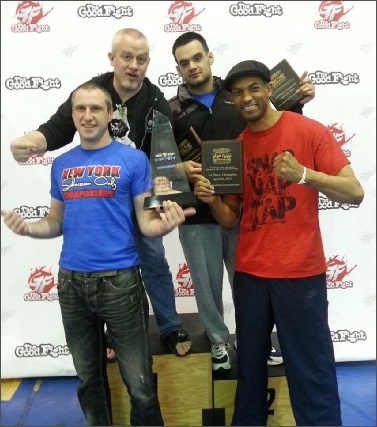 April 26, 2014
NYCS Team Members Thomas Doyle (cross trains at Alliance) and Jabari Gray brought home 3 Golds from the Good Fight NY Submission Only Tournament. Tommy won Intermediate/Blue Nogi 205lb and Absolute +205lb divisions. Jabari took gold in the Executive Intermediate/Blue Nogi Division. Dmitry Stolyrov did not place this time around, but still did us proud on the mat!
Today NYCS students Yanni Reyes (Cross trains at Alliance) took Women's HW Gold (expert). Suky Uppal (cross trains at American Killer Bees) took home Bronze in intermediate Nogi.
June 7, 2014
Props to both our NYCS fighters who stepped in the NYFE 3 cage tonight. We went 1-1 against two very game opponents. Anthony Pipola moved to
3-0 after a TKO (:44 seconds of rd 1) over Roman Chyzhyk of Renzo Gracie Academy. Though he fought hard, it was not Hassan Hope's night as he lost via 2nd round TKO to a very tough Adrian Czmielewski of Ronin Athletics. Hassan is still a bad ass with killer abs! Congrats and thanks to Adrian and Roman for stepping up and being classy guys. Thanks to NYFE MMA for an awesome card!
*Photo courtesy of Jim Genia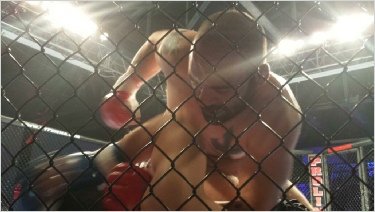 June 21, 2014
Our own Tommy Doyle and Chris Reitz stepped on to the mat at the Good Fight NJ Submission Only Championships and brought home Gold! Chris took home Gold in Gi Brown Belt (no purples in his weight) and silver in Nogi Purple Belt. Tommy took home gold in nogi purple and the fastest submission award as well!! Go Reapers!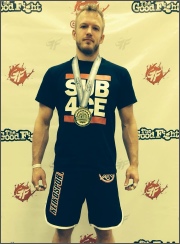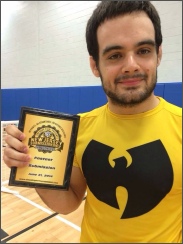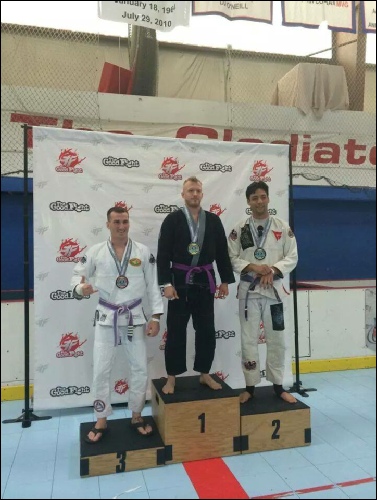 July 12, 2014
Once again, Chris Reitz stepped on to the mat at the Good Fight. This time at their Philadelphia Submission Only Championships. And, once again he brings home gold in the purple belt division. Racking up those medals!
July 26-27, 2014
NYCS brought a full squad, along with veteran student Reilly Bodycomb (visiting from New orleans) to the ADCC New York and Snake Pit USA Catch Wrestling Tournaments at the MMA World Expo. The results were awesome!
Reilly Bodycomb - ADCC No-Gi Pro Gold
Yanni Reyes - ADCC No-Gi Pro Absolute Gold, ADCC No-Gi Pro Silver & Catch Absolute Bronze
Amena Asar - ADCC No-Gi Beginner Silver
Mario Campos - ADCC No-Gi Intermediate Silver
Anthony Pipola - ADCC No-Gi Pro Bronze
Suky Uppal - ADCC No-Gi Intermediate Bronze & No-Gi Intermediate Absolute Bronze
Thomas Doyle - ADCC Gi Gold
Those who did not place still had some epic battles on the mat. Chris Reitz, George Tsembrolis, Eric Schwatrz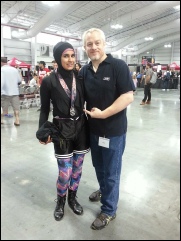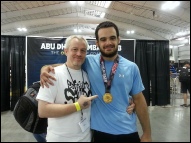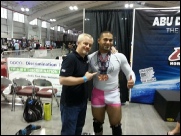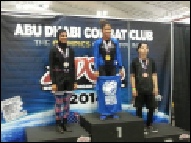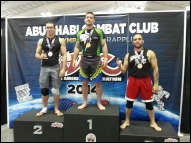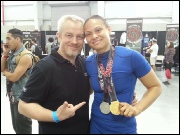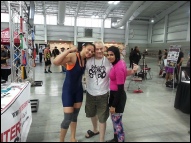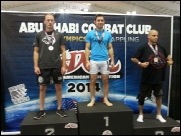 October 12, 2014
NYCS's hit the Shuai Jiao mats for the first time and scored big at the Shuai Jiao US Open! Similar to Sambo and Judo, Shuai Jiao is a Chinese Jacket Wrestling sport focused solely on throwing.
Victor Severin competed for the first time (in any martial art) and took home the silver in Lightweight; only to be defeated by his senior team-mate Eric Schwarts who took home gold! Yosi Brodsky also stepped on the mat for the first time in his martial arts career and made a great showing. No medal this time, but he will be back!
After 7 years out of competition, Head Coach Stephen Koepfer jumped in the heavyweight men's division and took home Gold for the club!
October 19, 2014
Stephen Koepfer was honored with a Judo Shodan under Gregg Humphreys. Witness to the exam, which took place at the legendary Team Quest, were Corey Humphreys, Vladislav Koulikov and Vlad Novikov (who received his Brown Belt).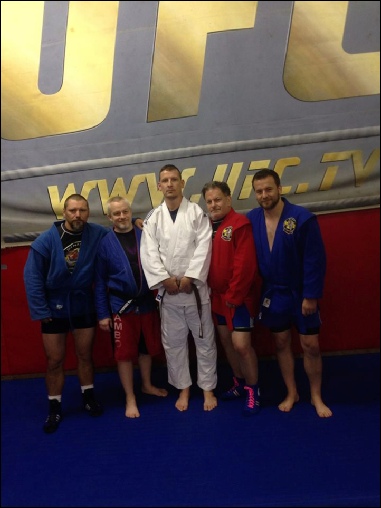 November 21, 2014
New York Combat Sambo team members Hassan Hope and Thomas Doyle made history by fighting in the first ever MMA card at Madison Square Garden - Victory VII. Thomas, made greater history by defeating Mike Kelly via 1st round RNC to be the first winner of an MMA bout contested at the historic arena!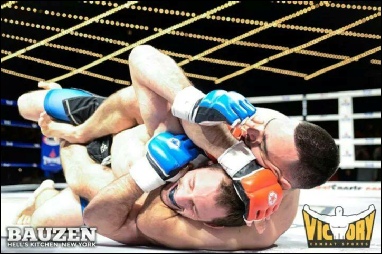 December 6, 2014
New York Combat Sambo team members Thomas Doyle (nogi & gi purple), Mary Caldwell (nogi white) and Stan Rozewicz (nogi blue) bring home gold medals from the 2014 Good Fight Winter Open submission only tournament. Mario Campos (nogi blue) and Jabari Gray (nogi purple) take home Bronze! Congrats to all out athletes who stepped up today!