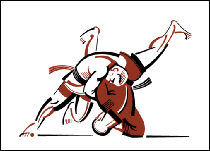 3/31/18 (Saturday). NY, NY:
John Wick 3 Sambo Audition. 2pm. INVITATION ONLY. For more information e-mail samboinfo@yahoo.com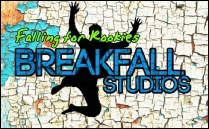 4/15/18 (Sunday): 2-5pm. NY, NY:
Falling for Rookies. This workshop is intended to introduce novice stunt performers (of offer practice to seasoned ones) to basic rolls and falls including front, back and side falls. This workshop does not cover high falls. Students are encouraged to bring their kits and pads as a portion of this workshop takes place on hard wood floors. This workshop is limited to 10 participants. In order to attend this workshop you must have at least 1 SAG-AFTRA stunt contract. If there are still spaces available by the Friday before the workshop, we will open it up to SAG-AFTRA Eligible Stunt Performers or actors who wish to experience training in basic falls. To inquire about registering for this workshop (a pre-requisite for our open training), please e-mail us at samboinfo@yahoo.com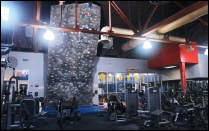 4/21/18 (Saturday): 1-4pm. Astoria, NY
You Need Us On That Wall! 1st BREAKFALL STUDIOS INDOOR CLIMBING DAY! Come have fun, socialize with your fellow stunt performers...and get more time in your harness, on ropes and in the air! We are working with The Rock to bring this day to you guys regardless of your climbing experience. Advanced and beginner climbers are welcome. If you own your own climbing gear, bring it (harness, shoes, etc.). However, The Rock will have loaner harnesses available. Wear comfortable, flexible clothing. Bring elbow and kneepads if you like. Better to be over prepared than under. Brind ID!!
This afternoon will offer an intro workshop with The Rock's climbing instructor and three hours to have fun hitting the wall - exclusive to Breakfall Studios. This workshop is open to 15 attendees maximum. Registration will be handled on a first come, first serve basis. To inquire about registering for this workshop, please e-mail us at samboinfo@yahoo.com or visit our Facebook Event Page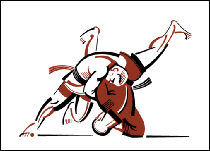 5/5/18 (Saturday). NY, NY:
John Wick 3 Sambo Audition. 2pm. INVITATION ONLY. For more information e-mail samboinfo@yahoo.com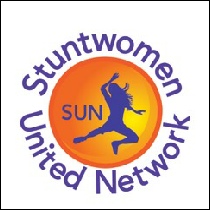 5/6/18 (Sunday): 2-5pm. NYC. NY. Self Defense Seminar for Stuntwomen United. Space is limited and pre-registration is required. Contact Evelyn Vaccaro to inquire about registering: evelynvaccaro@gmail.com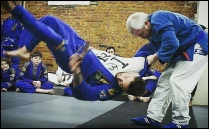 5/19/18 (Saturday): 10am - 1pm. Panam City, Florida
Stephen Koepfer will be teaching a three hour Sport Sambo workshop in Panama City, Florida. For more information on attending this seminar visit the event's Facebook Page or e-mail samboinfo@yahoo.com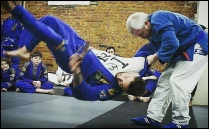 6/2/18 (Saturday): 1am - 4pm. Syracuse, New York
Stephen Koepfer will be teaching a three hour Sport Sambo workshop at Tai Kai Jiu Jitsu and MMA in Syracuse, New York. For more information on attending this seminar visit the event, contact Tai Kai Academy at (315) 395-0910 or www.syracusebjj.com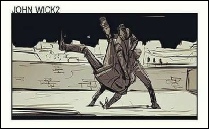 5/10/18 (Sunday): 11am-4pm. NY, NY:
Dynamic Throws and Gun Disarms. It has been quite a while since Paul Varacchi and Stephen Koepfer taught a Throws & Gun Disarms workshop (rooted in Sambo and Krav Maga) for stunt performers. With John Wick 3 in town several folks have asked us about brushing up on both. Stephen has been very fortunate to have helped bring Sambo to JW2 & JW3. The workshop will be on on Sunday, June 10th from 11am - 4pm (including lunch) for $80. We will cap the workshop at 12 people. You must bring your own gi top! To inquire about registering for this workshop, please e-mail us at samboinfo@yahoo.com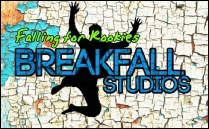 5/16/18 (Saturday): 2-5pm. NY, NY:
Falling for Rookies. This workshop is intended to introduce novice stunt performers (of offer practice to seasoned ones) to basic rolls and falls including front, back and side falls. This workshop does not cover high falls. Students are encouraged to bring their kits and pads as a portion of this workshop takes place on hard wood floors. This workshop is limited to 10 participants. In order to attend this workshop you must have at least 1 SAG-AFTRA stunt contract (or a personal invite). If there are still spaces available by the Friday before the workshop, we will open it up to SAG-AFTRA Eligible Stunt Performers or actors who wish to experience training in basic falls. To inquire about registering for this workshop (a pre-requisite for our open training), please e-mail us at samboinfo@yahoo.com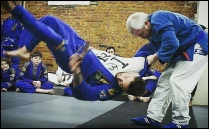 8/4/18 (Saturday): Detroit, Michigan
Stephen Koepfer will be teaching a three hour Combat Sambo workshop at Detroit Combat Sambo Club. For more information on attending this seminar visit the event, contact DCSC at (313) 908-0467 or www.sambodetroit.com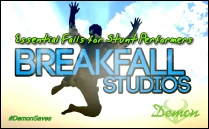 8/18/18 (Saturday): 1:30-5:30pm. NY, NY:
Essential Falls for Stunt Performers. This workshop is intended to introduce novice stunt performers (or offer practice to seasoned ones) to basic rolls and falls including front, back, side, suicide (headers from elevation) falls, etc. This workshop does not cover high falls. Students are encouraged to bring their kits and pads as a portion of this workshop takes place on hard wood floors. This workshop is limited to 10 participants. In order to attend this workshop you must have at least 1 SAG-AFTRA stunt contract, a special ability voucher (or a personal invite). If there are still spaces available by the Friday before the workshop, we will open it up to actors who wish to experience training in basic falls. To inquire about registering for this workshop (a pre-requisite for our open training), please e-mail us at samboinfo@yahoo.com