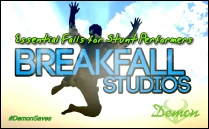 1/13/19 (Saturday): 2-6pm. NY, NY: $40
Essential Falls for Stunt Performers. This workshop is intended to introduce novice stunt performers (or offer practice to seasoned ones) to basic rolls and falls including front, back, side, suicide (headers from elevation) falls, etc. This workshop does not cover high falls. Students are encouraged to bring their kits and pads as a portion of this workshop takes place on hard wood floors. This workshop is limited to 12 participants. To inquire about registering for this workshop (a pre-requisite for our open training), please e-mail us at samboinfo@yahoo.com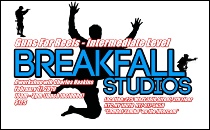 2/17/19 (Saturday): 10am - 3pm. NY, NY. $125
Guns For Reels (intermediate level). The Guns for Reels training course is weapons handling and tactical movement event designed for actors and stunt performers WHO ALREADY HAVE DEMONSTRATED BASIC SKILL AND TRAINING. The course which takes material from the US Army (Field Manual) 3-21 as well as FM 3-06 is modified for the film performer. It designed to make you look and move like an operator. Training points will include firearm safety and handling, firing platforms, individual movement techniques, team movement, room clearing, stair movement and more. This workshop is open to SAG-AFTRA member stunt performers and actors. We will cap this workshop at 10 people. To secure your spot, paypal $125 to samboinfo@yahoo.com Your instructor Charles Haskins. Here is a HL reel from our Guns For Reels basic class held last year: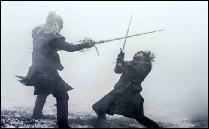 5/12/19 (Sunday): 10am-4pm. Fencing Intensive With Dayn DeRose. NY, NY: $150 This intensive course is for SAG-AFTRA actors and stunt performers who are beginners or experienced with Fencing and related arms. Covered in this course will be use of Foil, Epee (the modern "thrusting' or "point' weapons) and Sabre (the modern "cutting" or "hitting" weapon), with reference and some demonstration of historical sword use. Historical development of each weapon will be discussed, as history reveals why the Fencing weapons are used the way they are in sport matches today. Never fear! This course will explore Fencing beyond its sportive incarnation into combative and cinematic applications. Choreography will be examined via video review and scene breakdown. For more information visit our Facebook event page or e-mail samboinfo@yahoo.com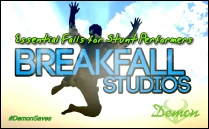 6/9/19 (Sunday): Essential Standing and Low Falls for Stunt Performers and Actors. 10am-1pm & 2-56pm. NY, NY: $60 for one session, $100 for both sessions. These workshops are intended for stunt performers and actors (rookie or seasoned performers) who wish to learn basic falls, or practice their existing skills. All participants must be SAG-AFTRA members. These are NOT workshops to get your feet wet or "check it out" as it were. We will be tumbling, rolling,and falling for 3 hours (or 6 hours if you do both sessions)! Be ready. It will be a physically demanding day. We will give honest critique about your assets and deficits. Each session will be limited to 10 attendees maximum, so do not wait to register. For complete evnt and registration information visit our Facebook event page or e-mail us at samboinfo@yahoo.com
UPCOMING SUMMER INTENSIVES: SAVE THE DATES
August 18, 2019 (Sunday): Guns For Reels: Introduction and Intermediate level Sessions. NY, NY. Introduction Session: 10am - 1pm. Intermediate Session: 2 - 5pm. $75 for one, or $125 for both.
September 15, 2019 (Sunday): Advanced Sambo Throws and Krav Maga For the Screen. NY, NY. 10am - 4pm. $100