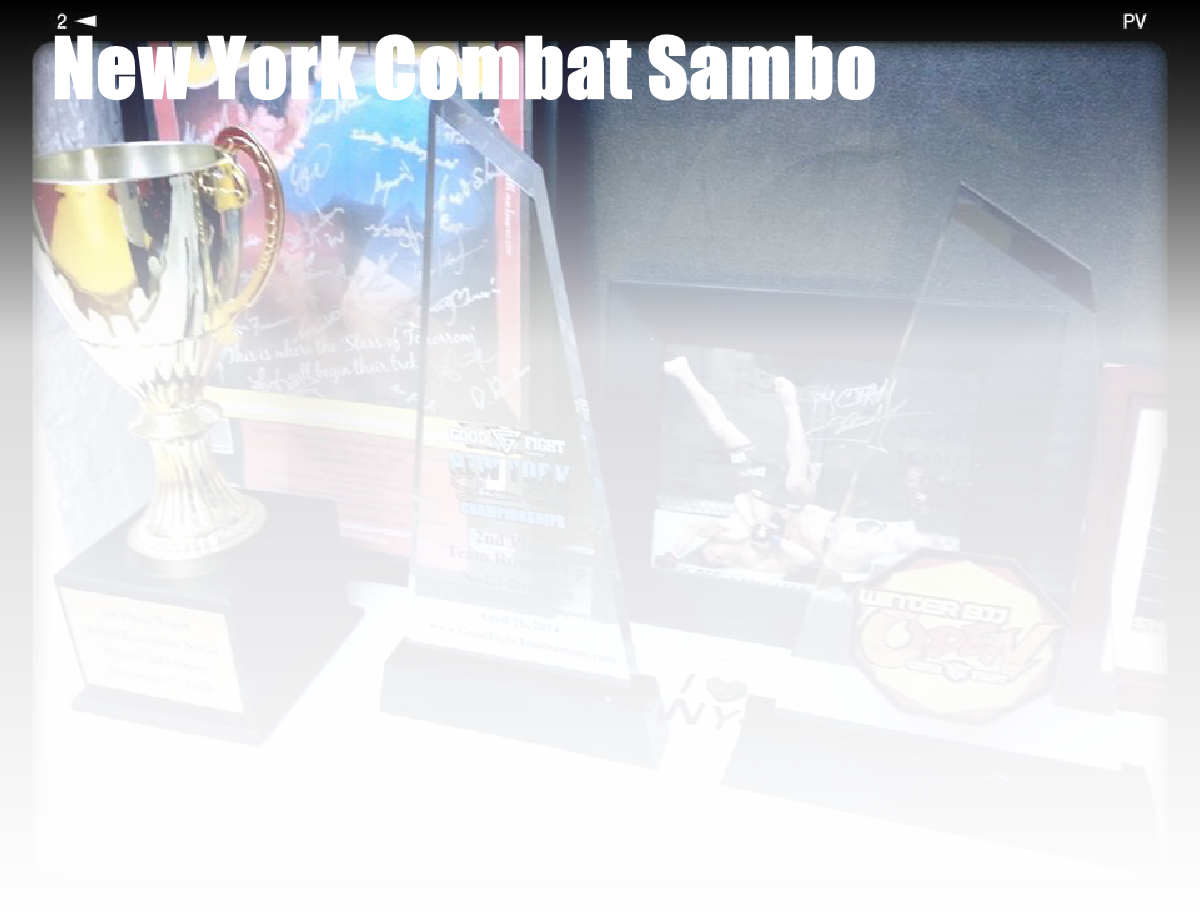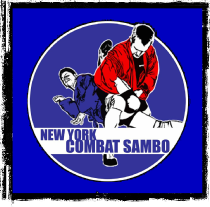 New York Combat Sambo is a division of American Sambo, LLC © 2003-2018 All rights reserved.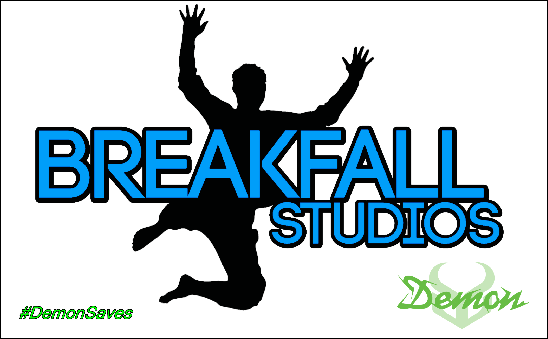 BREAKFALL STUDIOS
New York Combat Sambo and Flow Krav Maga are proud to offer the New York stunt community a free training space once a week (On Wednesday from 1-5pm) If you are a new or seasoned stunt professional and need space to meet, train or rehearse, New York Combat Sambo has made a weekly time slot available to you free of charge.
Finding training and/or rehearsal space in NYC is not always an easy task. With Breakfall Studios Open Training we hope to make finding time and space a bit easier. If you do plan to come we ask you to please shoot us an e-mail at samboinfo@yahoo.com or post on our Facebook group check in and let us know you plan on coming. We cap the open training at 10 people, and place others on a waiting list after that. We will also put you on our mailing list at your request.
RENTALS
If you are a stunt coordinator or production interested in renting our space, please contact us and we would be glad to work with you. We have an intimate matted space with a wide wide range of mats, pads, targets, trainer and prop weapons at your disposal (no rigging capability).
FACEBOOK GROUP
If you are in the stunt community and wish to join our Facebook group, please send us a member request!
WHO IS THIS GROUP FOR?
Our open training session is for seasoned or rookie stunt performers. You MUST have at least intermediate skills in martial arts, gymnastics, tricking, or similar stunt related skills. Breakfall Studios open training is NOT for complete beginners, those who saw some film or gag on set and thought "I can do that." It is not for actors or stage combatants who want to tack "stunts" on their resume, or anyone else that is not 100% interested in being stunt performers and putting in the work to get there.
Unless personally you are personally invited to train with us or sent our way from a reputable stunt coordinator, here is what you need to do if you want to attend our stunt performer open training session:
1- You MUST have at least one SAG-AFTRA Stunt Credit - Not in your own production!
2- You MUST submit a training or stunt reel.
3- You must have a recommendation from a regular attendee at Breakfall or a recognized stunt coordinator.
4- You MUST attend our "Falling for Rookies" workshop.
Once these are done, we will either invite you to open training or refer you to sources where you can work on your foundation level skills that need work before training with us.
BREAKFALL STUDIOS at NY Combat Sambo is supervised by Stephen Koepfer and Paul Varacchi
Stephen Koepfer with J.J. Perry, Jackson Spidel, Justin Yu and Eric Brown of 87 Eleven Action design during the previz stages of "John Wick: Chapter Two"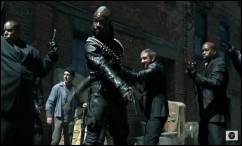 Paul Varacchi as one of Penguin's goons on "Gotham"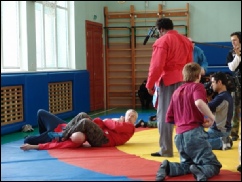 Stephen Koepfer on "Dhani Tackles the Globe"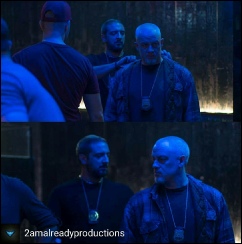 Paul Varacchi and Stephen Koepfer on "Nightwing"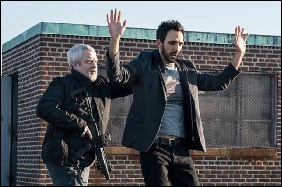 Stephen Koepfer on "The Blacklist"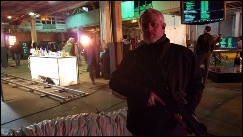 Stephen Koepfer on "The Blacklist"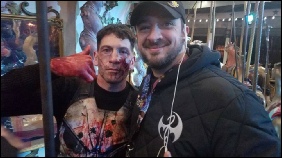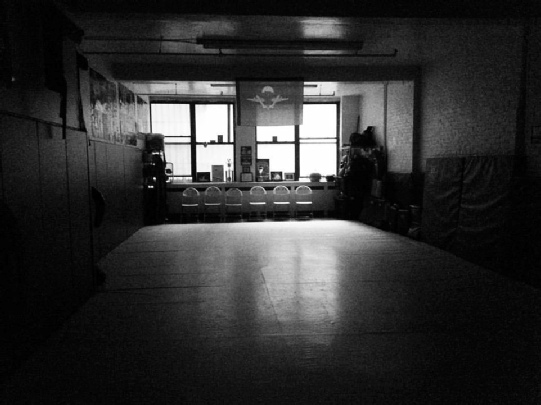 In 2017 Breakfall Studios co-produced our first film! Concrete and Crashpads: Stunts in New York.
2017 Winner, Award of Recognition, Best Shorts Competition
2017 Winner, Audience Choice Award, Iron Dragon Actionfest
2017 Nominee, Best Documentary Editing, Action On Film Festival
2017 Screening SAG-AFTRA Foundation "The Business" Series
2017 Official Selection Action On Film Festival
2017 Official Selection New York State International Film Ferstival
2017 Official Selection Rahway International Film Festival
2017 Official Selection YoFiFest International Film Festival
2017 Official Selection IIPM International Film Festival
2017 Official Selection Iron Dragon Actionfest
2017 Official Selection Manhattan Independent Film Festival
2017 Official Selection Movies4Movies Summer Film Festival
2016 Official Selection HBO/Cinemax Urban Action Showcase
Learn more about the NY Stunt Community! Watch Concrete and Crashpads NOW on Vimeo On Demand and Amazon!



Paul Varacchi and Jon Bernthal on the set of "The Punisher"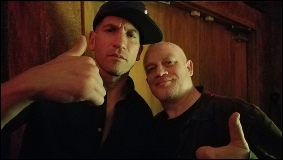 Stephen Koepfer and Jon Bernthal at the wrap party for "The Punisher"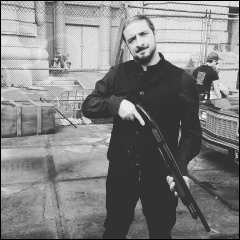 Paul Varacchi on "Gotham"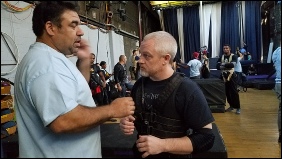 Training with legendary stunt rigger Roberto Lopez